Daily tattoo picture weblog of the stuff I do at work. (All pictures are taken with my camera phone) Currently working at ...somewhere else... Any comments? sunshinesheaven@hotmail.com
Tuesday, October 04, 2011
OMG...remembered all the passwords after 5 years!
Labels: amazing
Thursday, June 15, 2006
Friday, April 07, 2006
Friday, February 24, 2006
Here, for your viewing enjoyment,
We have one rebel flag tattoo with a banner and a name, one bright orange hibiscus flower tattoo, and a tribal phoenix tattoo that fades from black to blue. There's also a blue rose tattoo on a black cross, and a nice "Spike the dog" cartoon tattoo. I don't know if it really is "Spike" from the Tom and Jerry cartoons, in fact I'm pretty sure it is Not, but it's similar.
And there you have it.
Allrighty then....
Let's see if we can get the old website up and going again....only with a few new personal rules and a couple of other changes to the site as well.
I will no longer be posting the stories behind the tattoos. I will only be posting a brief description of the tattoo for easier searching.
We start the count with 104231 .
By the way, I was looking over the older entries and pics on here....and I just want to say how very blessed I am to be where I am, when I am.
Thank you all. I couldn't do it without you.
And here is what else I've been doing..
A very nice coverup of a name with a blue rose tattoo. That
butterfly with the tiger face in it tattoo (yes,
That
one), a tribal tattoo on the lower back that fades from black to red, and a really evil clown ripping thru the skin tattoo on a calf. There's also a heart with a bandaid tattoo, some praying hands tattoo, and a nautical star tattoo in red and black OW! That had to hurt.
Finish that up with a hummingbird tattoo on a shoulder and an In Memory Of Dad tattoo, and we're all done for now.
Thanks, see ya....
Thursday, February 09, 2006
Thursday, January 12, 2006
Saturday, May 28, 2005
No posts in forever. Had a rough year.
You would think my life was a soap opera if I typed it all out.
Still slingin' ink tho.
Got a GREAT job where I am at now. Best shop in town. If you want to find me.....well, you probably won't. I am working under an assumed name in a place you have never heard of. I love all of you, all the customers I tattooed, and all the ones I talked out of getting a bad one. Please keep visiting the website. I check it everyday to see where everyone is coming from.


Remember, this is my best advice to anyone seeking a tattoo.....don't go in and ask for prices or settle for what is on the wall. The artist you are looking for is the artist that will take the time to listen to what you want and draw a custom piece just for you. But the homework is your responsibility. If you like this "Butterfly body" and that "Butterfly's wings" , and the background from who know's where, it is your responsibility to take all of that, ON PAPER, with you, to the artist that you are wanting a tattoo from. A good legitimate artist will put all of the elements of your tattoo together for you.
Look at the artist's portfolio. If you find someone doing the kind of work that you are looking for, then...only then....ask for prices and length of time involved. Otherwise you are wasting their time and yours. If you ask for prices without seeing their work, or the work coming out of the shop...I guarantee that unless their prices are listed on the wall beside the piece that you want, they will charge you more because you will have shown yourself to be uneducated in how tattooing works.
If you are looking for a tattooist who will do an excellent black and grey piece....LOOK AT THEIR PORTFOLIO FIRST. If you are looking for one to do a great color piece.....LOOK AT THEIR PORTFOLIO FIRST.
You want an artist who LOVES to do what you are looking for. An artist who loves black and grey pieces will not do a crap job when doing color...but they will do a better job at black and grey. An artist who loves color will not do a crap job when doing black and grey, but will do a better job doing color pieces. LOOK AT THEIR PORTFOLIO TO SEE IF THEY CAN EVEN DO THE KIND OF WORK YOU ARE LOOKING FOR, if you don't see anything you like, KEEP LOOKING. DON'T SETTLE for second best or your second choice.
REMEMBER...A TATTOO IS AS MUCH OF A COMMITMENT AS A MARRIAGE. It's easy to divorce your spouse, but it's not so easy to divorce your tattoo.
I pray everyone who is looking for a tattoo finds their perfect artist. Even if it is not me. Many artists are better tattooist than I.
Search for yours.

Many of you have already found me again. Bless you. Thank you.
Until my next post.....

all my love and good luck
Monday, June 21, 2004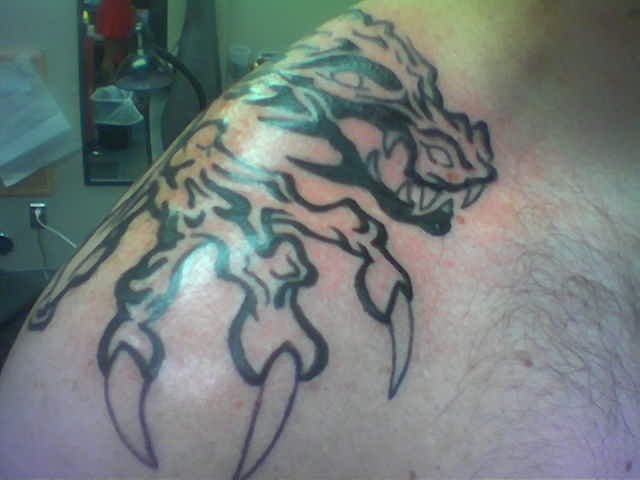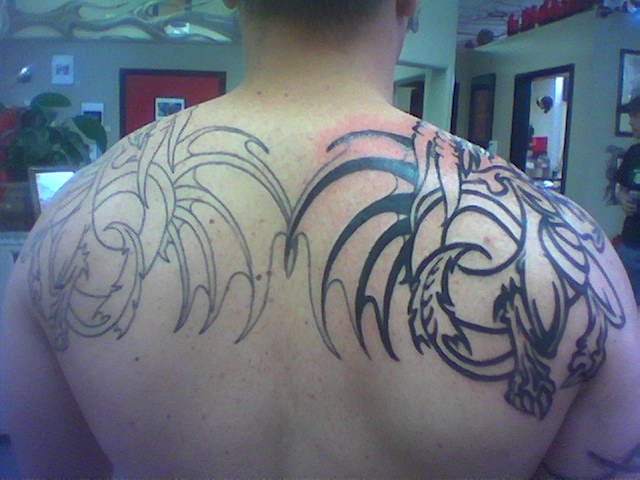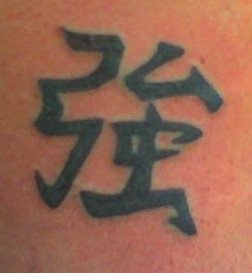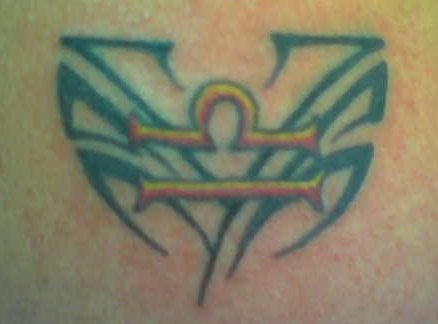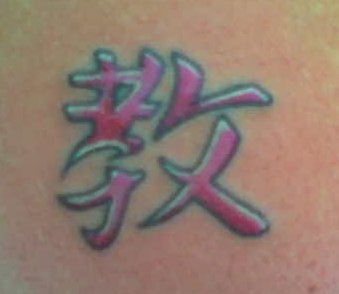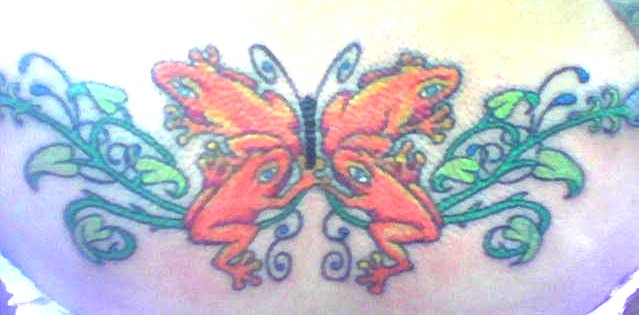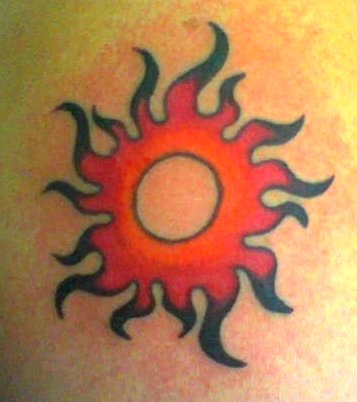 Saturday, June 12, 2004
Cool Monster Tattoo.....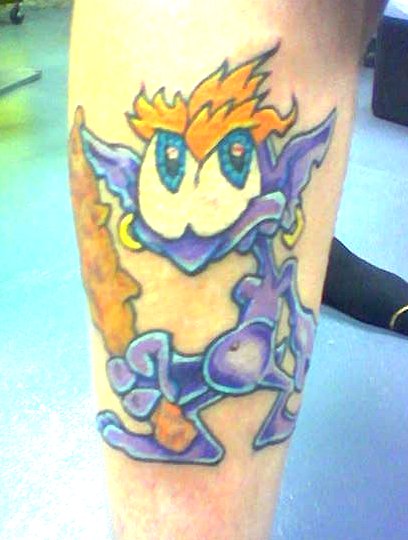 Thursday, June 03, 2004
I always hate when the pictures turn out bigger on the blog than the tattoo was in life.....
So here are some more goodies for you....
I have been so busy at work! Thanks to all you guys who hung with me thru the transition from old shop to nice clean new Bright Ideas! I know, it IS nice to smile again...
I know that there should be more pics, but here are the ones I could salvage from myself...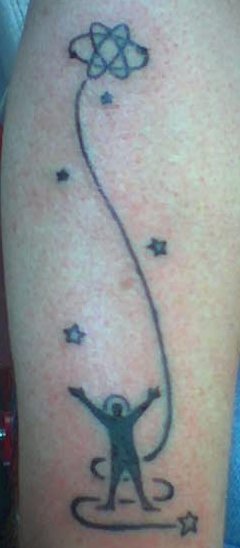 Wednesday, May 26, 2004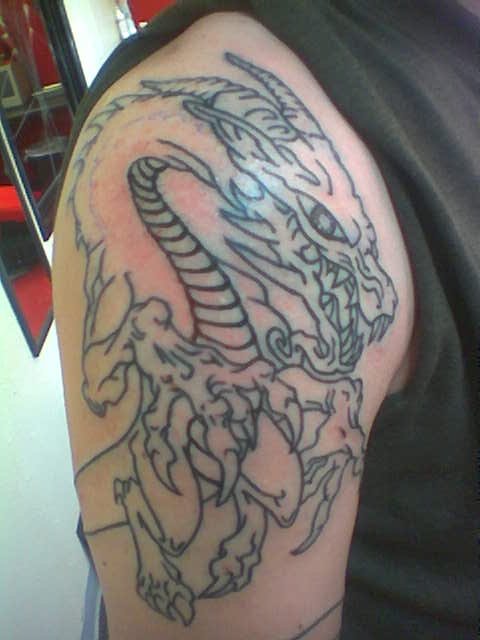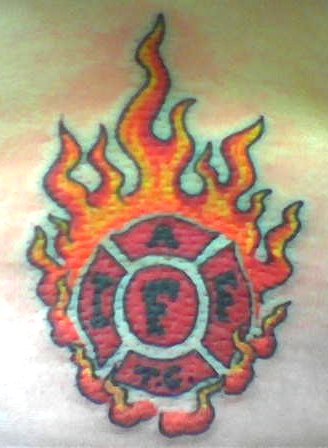 Monday, May 17, 2004
Here are some pictures of tattoos that I did at Blue Dragon.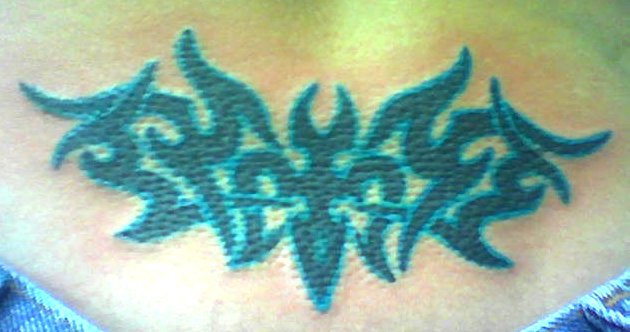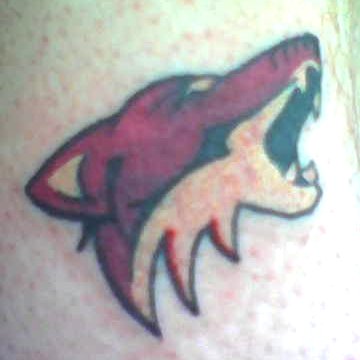 This Phoenix Coyotes tattoo is actually a coverup on a friend of mine. The "K" is hidden in the ear.
And here are some pics of B.D. without me. This is the place I left...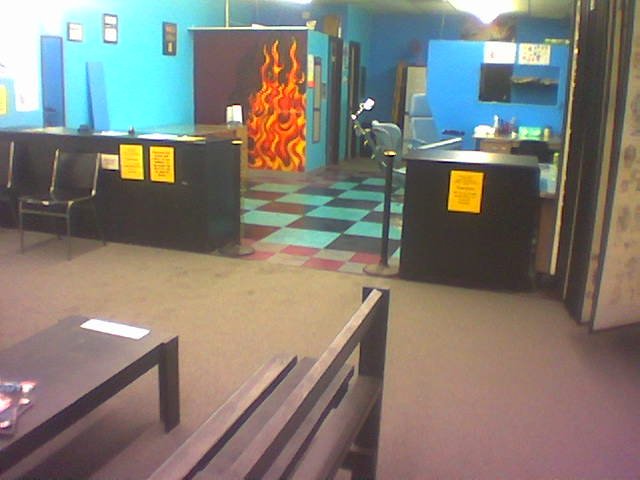 And some pics of the new shop BRIGHT IDEAS, in Avondale.
I think I am moving up, don't you?.....
Lots of you have already confirmed appts. for later in the month, but
I DID NO TATTOOS, AND NO DOLLARS on my first day of work!!
Come on guys!
Where's the love?
Come In!! Come On!!
BRING FRIENDS!!!
so, here's the counter in BRIGHT IDEAS....
and the boss's, Jon's, station...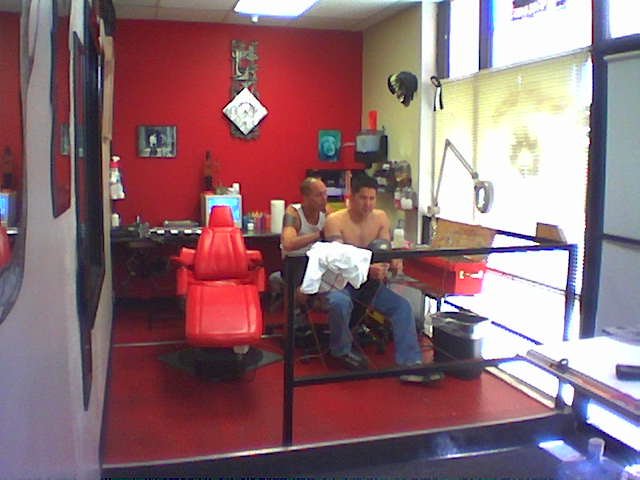 and my workspace...